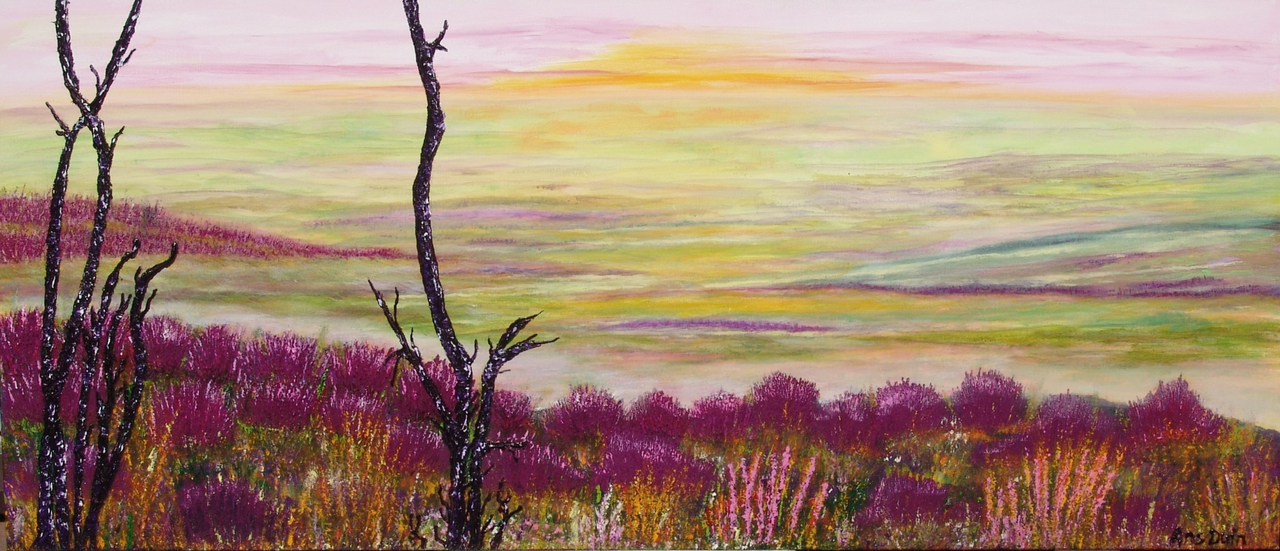 180 x 60 x 2, © 2023, € 2 880,00
Tweedimensionaal | Schilderkunst | Olieverf | Op doek
Getoond op Gallery at home AnsDuinArt A landscape in a large size and hight, painted with acrylic on linen and finished with varnish to keep the birght colours. The photo's are made inside the studio and a little bit difficult to photograph. Colours are lighter as on the picture. As soon as the form of the landscape is ready Ans started with adding thousands of little dots in the landscape, now it seems like you can enter into the landscape. The linen is of museon quality! Please contact me for more pictures with the details of the landscape, you will love it. You can always ask for more photo's Domo Eclectica v.a. sept.23.