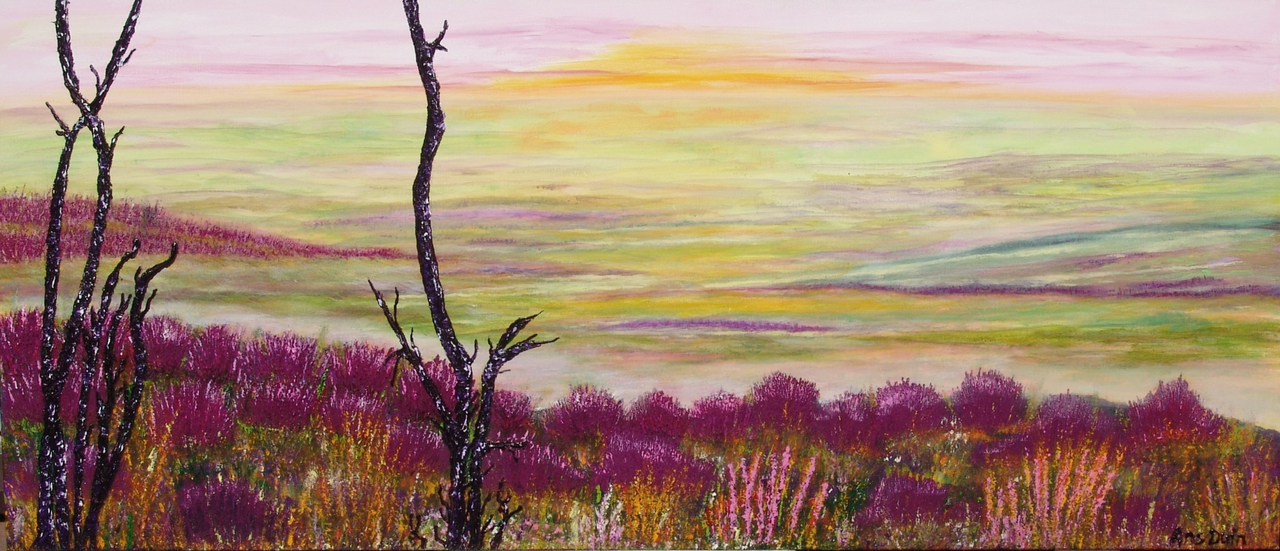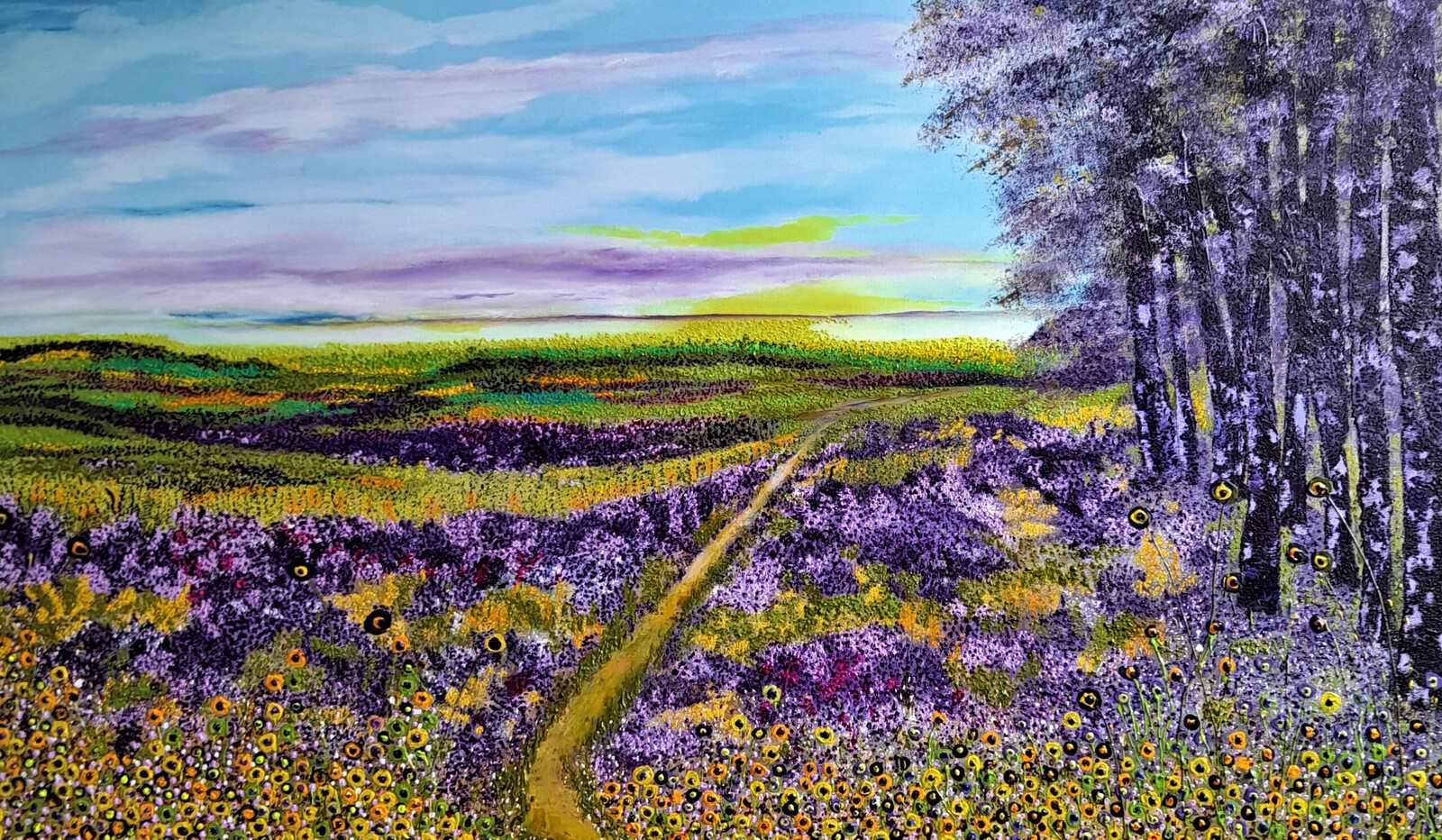 70 x 120 x 2 cm, © 2022, € 2 250,00
Tweedimensionaal | Schilderkunst | Acryl | Op doek
Getoond op Gallery at home AnsDuinArt

Purple daydream is painted with acrylic on linen. After that finished with varnish to keep the bright colours. The painting has a lot of layers and when the landscape is ready than Ans started with filling the landscape with hundreds of little dots in the same colours. Now it seems like you can go into the landscape. Wonderful eyecatching painting. Each painting is an unique painting and send with a certificate of authenticity.