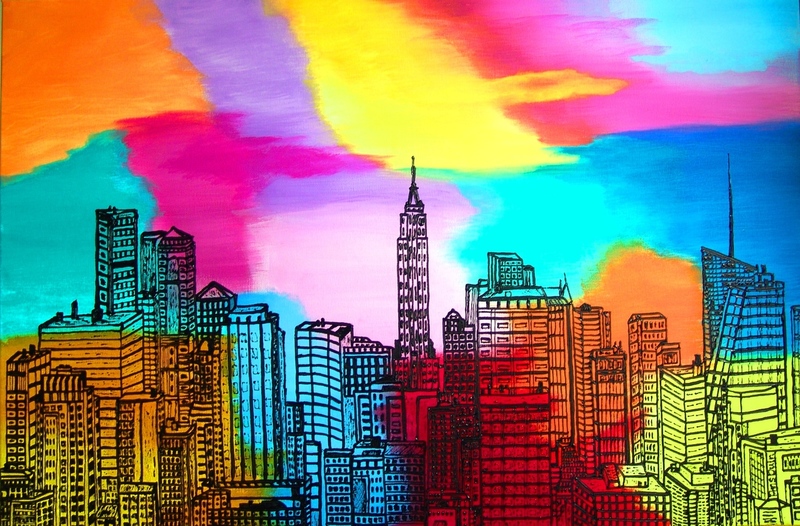 80 x 120 x 3 cm, © 2017, prijs op aanvraag
Tweedimensionaal | Schilderkunst | Acryl | Op doek
Getoond op Gallery at home AnsDuinArt

Eyecatcher! Colourful amd atmospheric painting of New York, painted with acrylic on linen and finished with varnish to keep the bright colours. Sides also painted, no need for a frame (list) Ready to hang! .