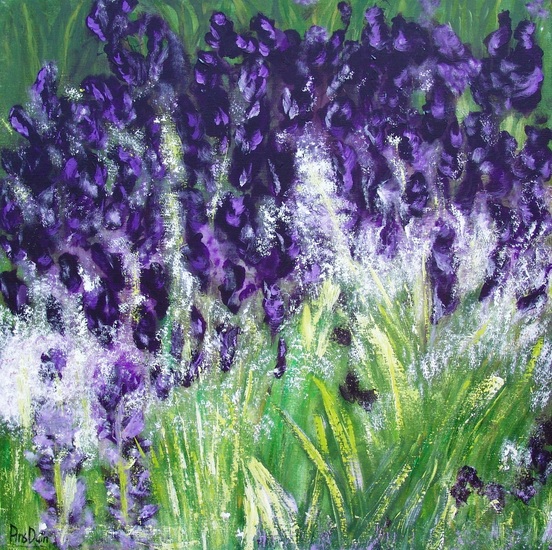 90 x 90 x 4 cm, © 2018, prijs op aanvraag
Tweedimensionaal | Schilderkunst | Acryl | Op doek
Getoond op Gallery at home AnsDuinArt

Black Knight Iris. Acrylic on linen, linen in aluminum frame, so that the linen remains nice and tight even after years. Size 90 x 90 x 4.5 cm. Sides painted dark green, no frame required. Including hanging material. Free home delivery within the Netherlands AA.