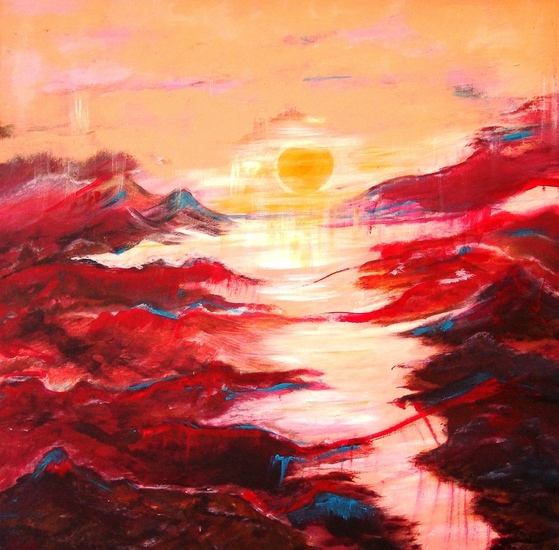 61 x 61 x 2 cm, © 2016, prijs op aanvraag
Tweedimensionaal | Schilderkunst | Olieverf | Op paneel
Getoond op Gallery at home AnsDuinArt

Mistique discovering. I see my path, but I don't know where it leads !
Mixed technique on panel. Panel size 61 x 61 cm. Delivered Including wide luxury frame gold / dark red decor. Incl. suspension system. If interested, photo can be emailed from frame. Free delivery within the Netherlands.