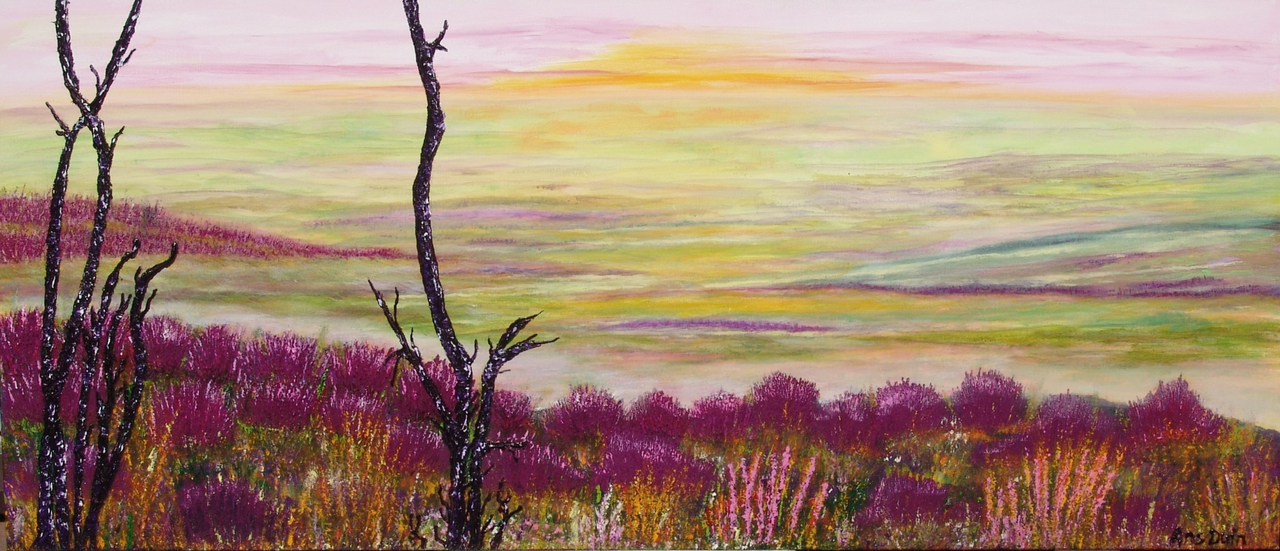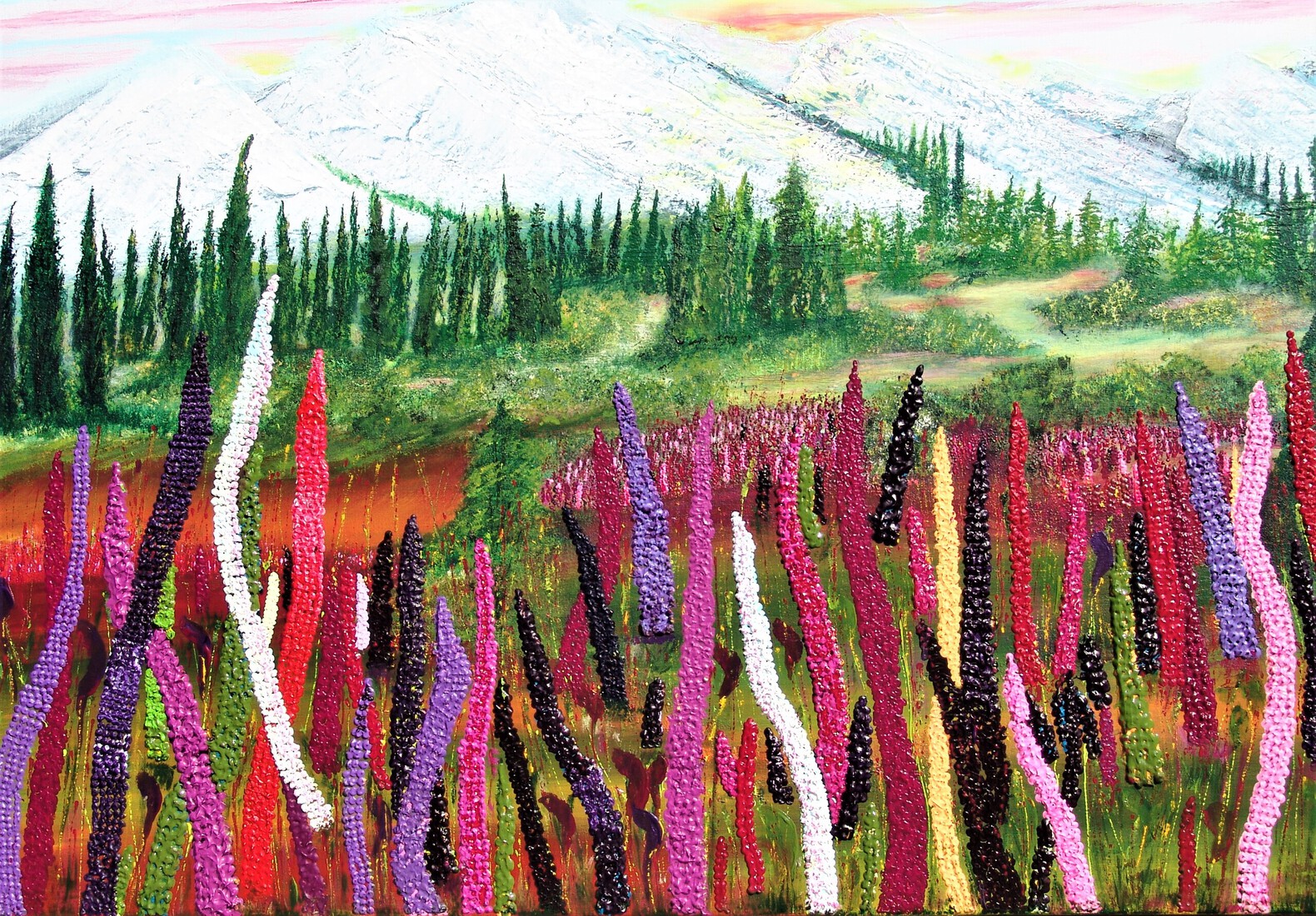 80 x 120 x 3 cm, © 2021, € 2 400,00
Tweedimensionaal | Schilderkunst | Acryl | Op doek
Getoond op Galerie Tiny de Bruin in Goes

A very colourfull landscapes filled with lupines, trees and mountains. Summertime in the mountains and all over colours. Painted with acrylic on linen and the linen stretched in aluminium, keeps tight. Ready to hang on your wall. Of course if you want and live in the Netherlands you can make an appointment to see the painting in person. If you want to see more photo's please send an email.
Expo: Tiny's Gallery in Goes