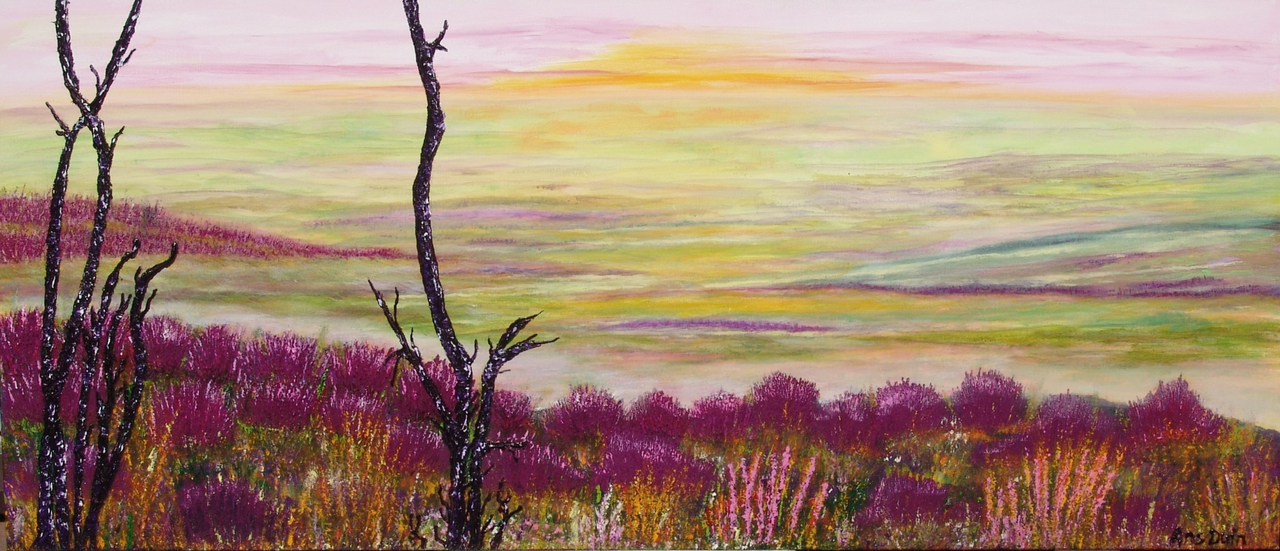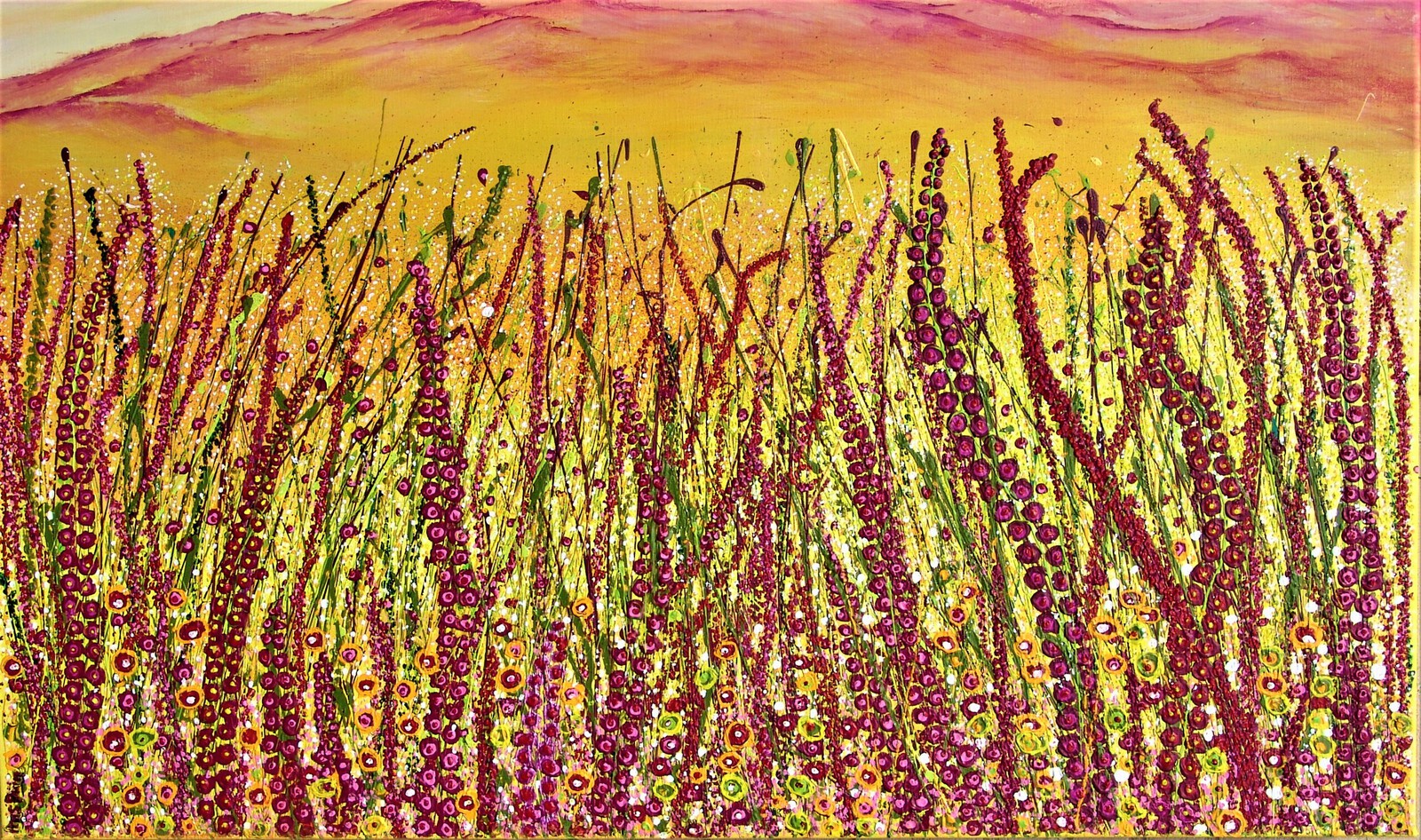 80 x 120 x 2 cm, © 2021, € 1 600,00
Tweedimensionaal | Schilderkunst | Acryl | Op doek
Getoond op Gallery at home AnsDuinArt

Painting is like a declaration of love to life. Applying color to the canvas, intuitively seeing the emergence of the landscape and flowers and, as a finishing touch, applying the hundreds of dots that give color to life. Enjoy this unique painting. Very thick painted with acrylic on linen and finished with varnish to keep the bright colours. The linen is of museum-quality on an aluminium frame. sides painted, no need for a list.
You always buy one of a kind,.