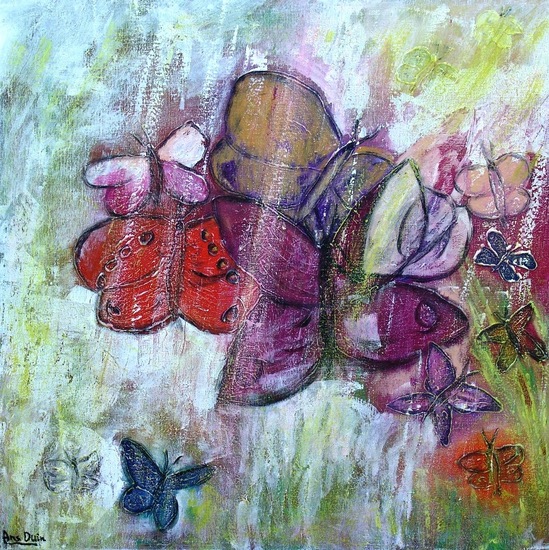 80 x 80 x 4 cm, © 2013, prijs op aanvraag
Tweedimensionaal | Schilderkunst | Acryl | Op doek
Butterflies dancing together in the light, they touch me, I am connected to them and I know ... it is good, I am alive! Title: Together we are one! Super nice object on your wall! Mixed media on linen (mounted in aluminum frame) .Size 80 x 80 cm x 4 cm .. AA.