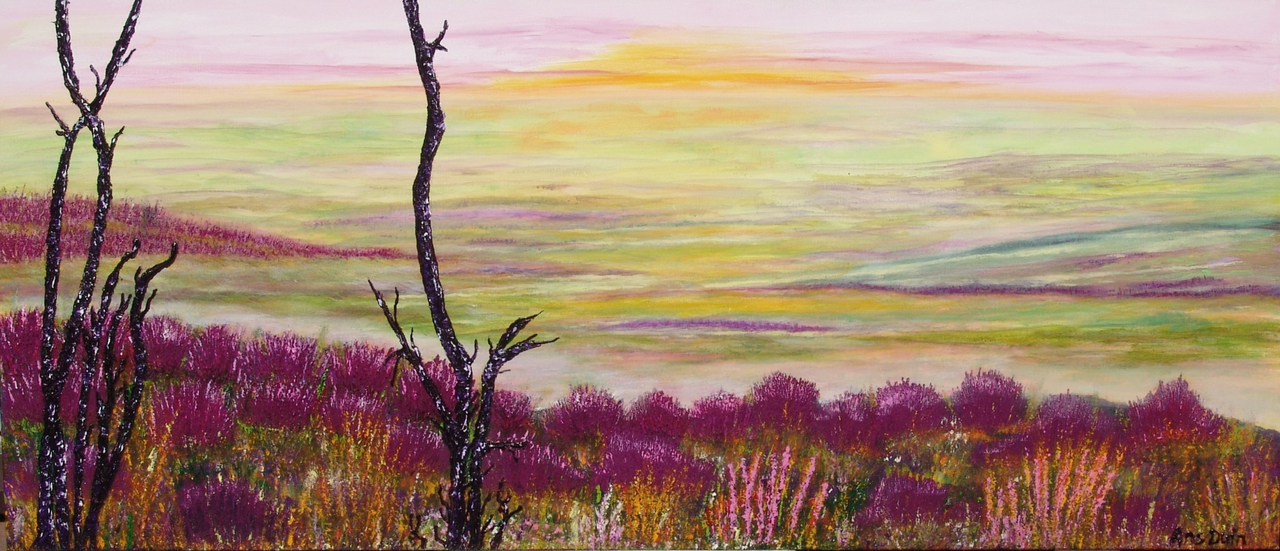 Purple morning dreams./ Aanbieding !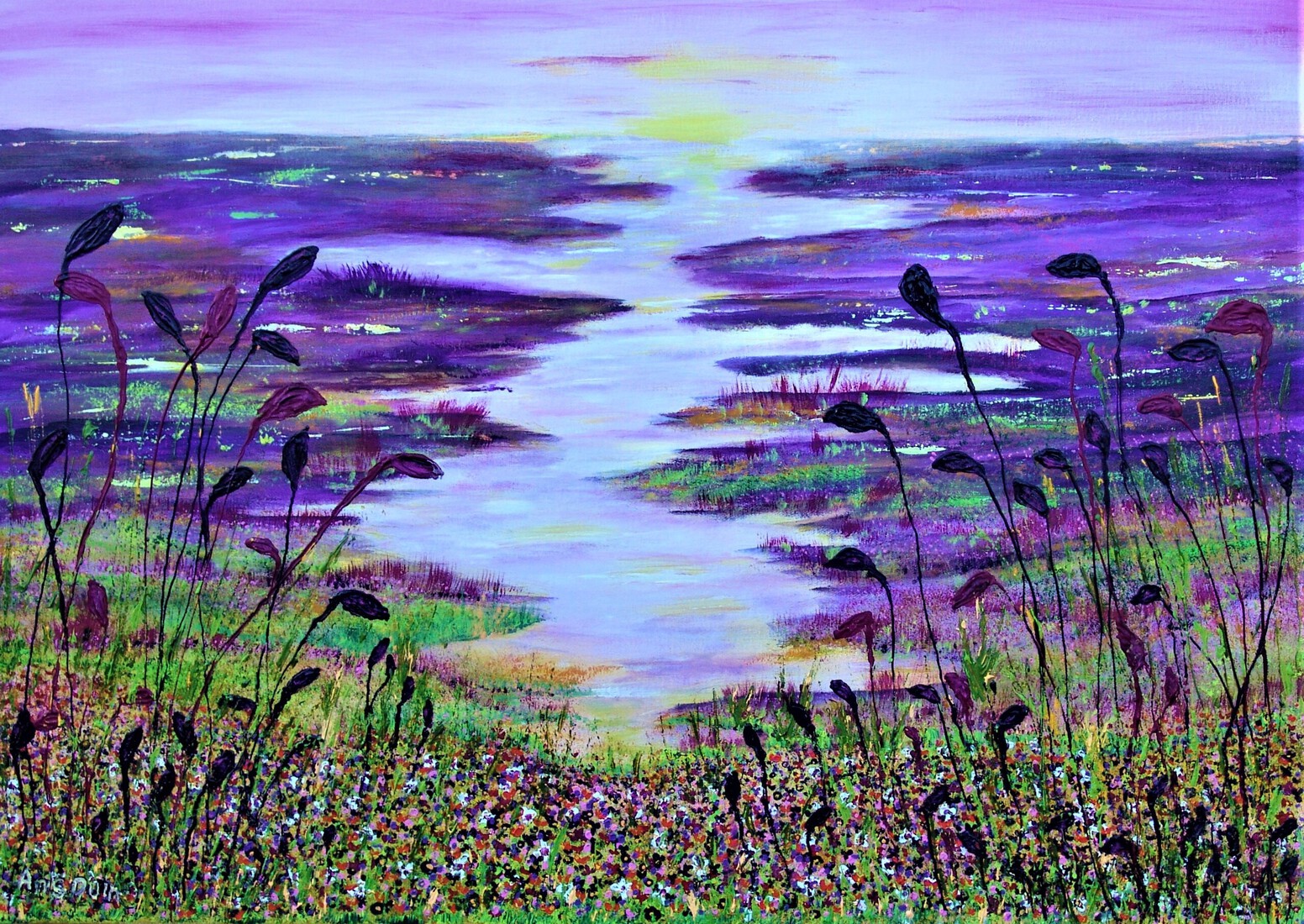 70 x 100 x 3 cm, © 2021, € 1 190,00
Tweedimensionaal | Schilderkunst | Acryl | Op doek
Getoond op Galerie ArtFusion vaste doorlopende expositie!
Purple morning dreams, painted with dark purple colours. Flowers on the foreground and a beautifull path of water to the horizon. After finished with the landscape Ans add thousand of little dots in the landscape. Then it seems like you can enter into the landscape, wonderful effect! Could be an eyecatcher on your wall. Free shipping in the Netherlands. For other countries please contact me. Worldwide shipment! Expo: gallery ArtFusion in Amsterdam, Villa Arena, 1e verdieping.