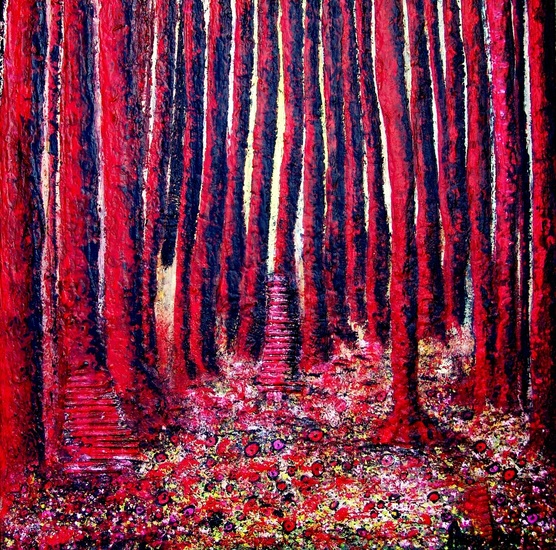 60 x 60 x 3 cm, © 2018, € 550,00
Tweedimensionaal | Schilderkunst | Acryl | Op doek
Red trees pasty painted in mixed technique. Flowers in the foreground of the forest whose trees almost come off the canvas. Wander along in this fairy-tale forest. Sides painted dark, can be hung without a frame, including hanging system. Aa.