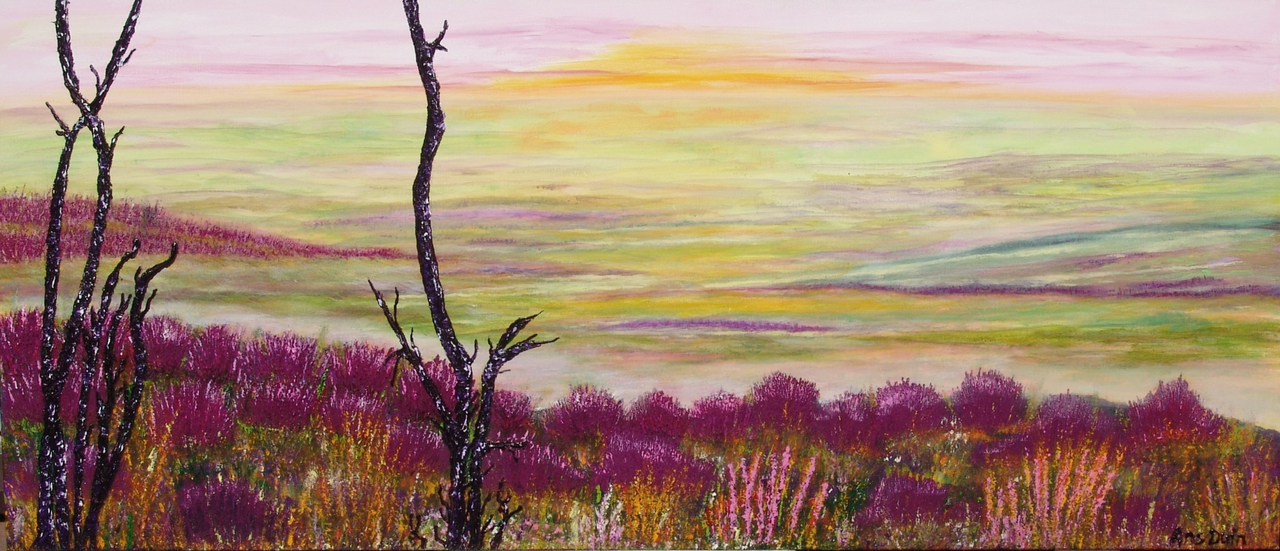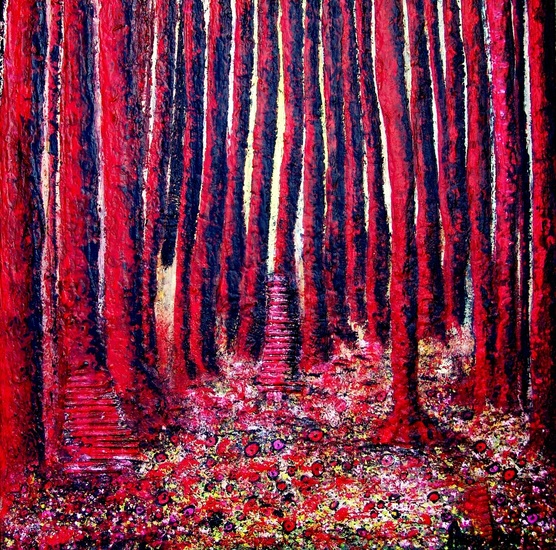 60 x 60 x 3 cm, © 2018, € 600,00
Tweedimensionaal | Schilderkunst | Acryl | Op doek
Getoond op Gallery at home AnsDuinArt
Red trees pasty painted in mixed technique. Flowers in the foreground of the forest whose trees almost come off the canvas. Wander along in this fairy-tale forest. Sides painted dark, can be hung without a frame, including hanging system.