I want to share my world with you !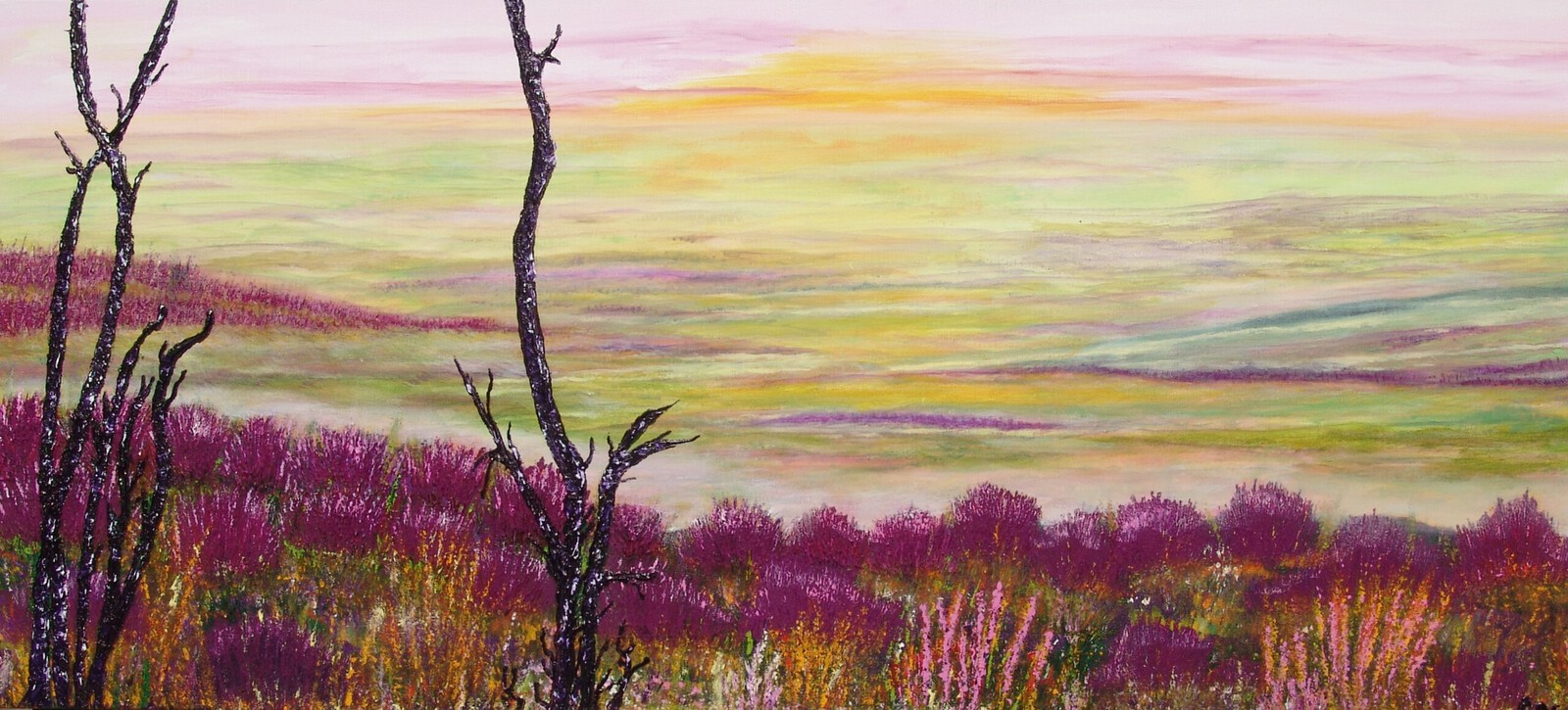 60 x 140 x 3 cm, © 2021, prijs op aanvraag
Tweedimensionaal | Schilderkunst | Acryl | Op doek
Getoond op Tiny's Galerie te Lelystad.

I want to share my world with you! Very colourfull landscape with heath on the foreground. The landscape in soft colours. Ready to hang on your wall.
I paint a lot of landscapes in which I walk and dream of a beautiful world. I do hope you enjoy my work. Free shipping in the Netherlands. Paintings are send all over the world.
Lokatie: Tiny's gallery, Lelyestad. 17/12/2021 tijdelijk niet beschikbaar. Bij interesse neemt u s.v.p. contact op per mail.