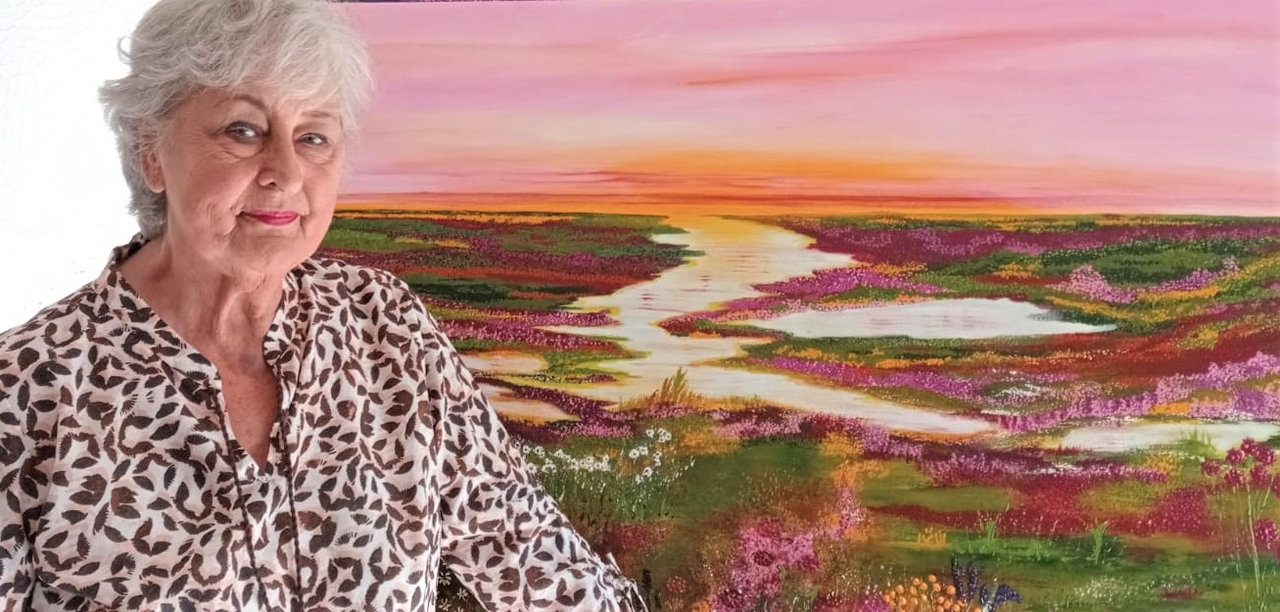 60 x 60 x 2 cm, © 2020, € 600,00
Tweedimensionaal | Schilderkunst | Acryl | Op doek
Getoond op Kunst bij Gerrit Galerie UTRECHT
The miracles of colours. Beautifull landscape filled with flowers in all kind of colours. Pasted painted and finished with varnish to keep the bright colours. Sides also painted, so no need for a frame and ready to hang.