Expression in black and white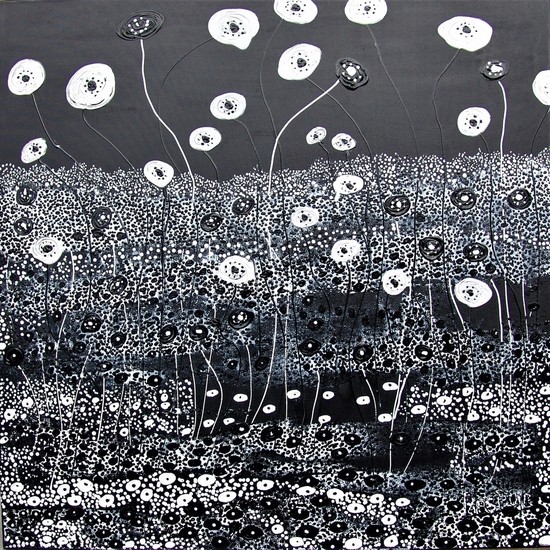 90 x 90 x 3 cm, © 2017, € 995,00
Tweedimensionaal | Schilderkunst | Acryl | Op doek
Getoond op Atelier/galerie AnsDuinArt.nl
Expression in black and white is painted pasty on premium cotton and finished with varnish. The pitch-black background with white flowers pasty painted on it makes this painting a real eye-catcher. Including suspension system. Does not require a frame, painted sides.