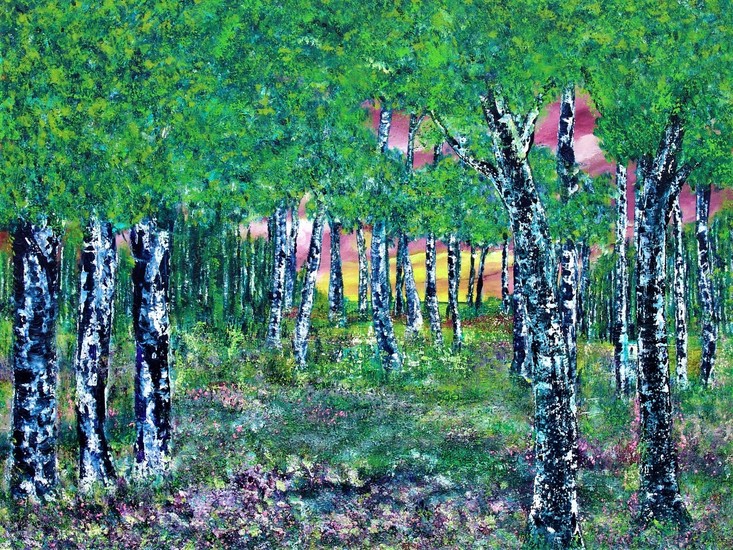 80 x 100 x 3 cm, © 2020, € 995,00
Tweedimensionaal | Schilderkunst | Acryl | Op doek
Getoond op Galerie ArtFusion vaste doorlopende expositie!
Walk with me in this beautiful forest with trees in full leaf. The trees painted in my own expressive way, so the trunks in blue with white bark. In the foreground flowers and weeds. Painting finished with varnish to preserve the bright colors. Painted on 100% linen, canvas permanently tight, first quality. Incl.hanging work, doesn't need a frame. Te zien/te koop bij Gallery ArtFusion, Villa Arena in Amsterdam Z.O.