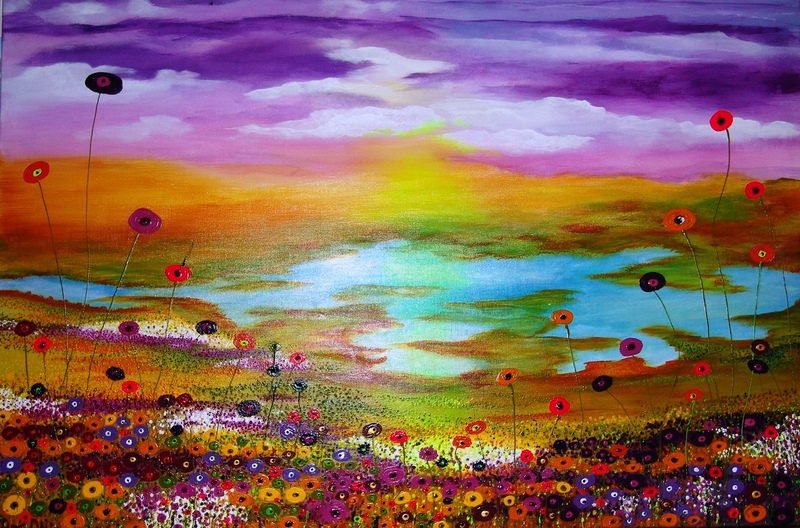 80 x 120 x 3 cm, © 2018, verkocht
Tweedimensionaal | Schilderkunst | Acryl | Op doek
Getoond op Atelier/galerie AnsDuinArt.nl
My secret garden, a colorful and attractive painting, painted with acrylic on linen and finished with varnish. All my canvases are painted on linen and of perfect quality linen. Finished with varnish to maintain the bright colors, painted sides, no frame needed, including hangingsystem. Sold by Tiny's gallery, Kroonpassage in Lelystad.