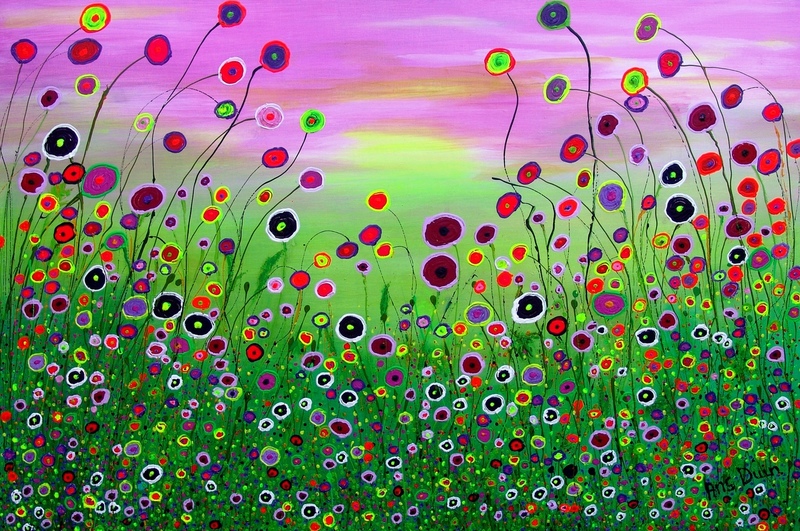 80 x 120 x 3, © 2017, € 990,00
Tweedimensionaal | Schilderkunst | Acryl | Op doek
Getoond op Tiny's Galerie te Lelystad. Colorful landscape with flowers in abstract form, an eye-catcher on the wall! Including hanging work and free delivery within the Netherlands. Acrylic on linen and varnish finish to maintain the bright colors. Tiny's Gallery, Lelystad.