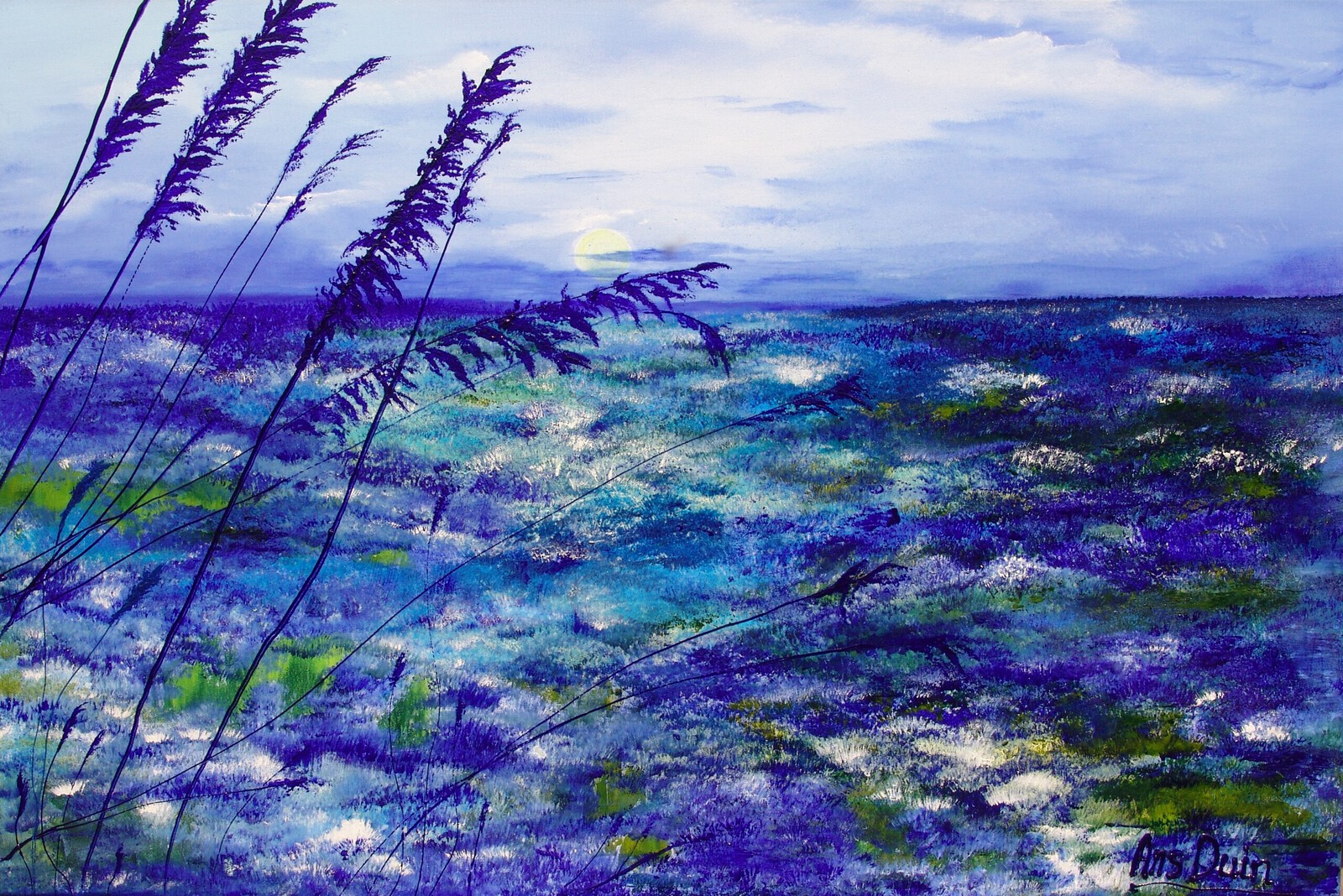 80 x 120 x 3 cm, © 2020, verkocht
Tweedimensionaal | Schilderkunst | Acryl | Op doek
Getoond op Tiny's Galerie te Lelystad.

Rhapsody in blue, a beautifull landscape in blue colours, very interesting for a modern livingroom. Painted with acrylic on linen and in an aluminium frame, so keeps tighht!
Sold by Tiny's Gallery, Lelystad..