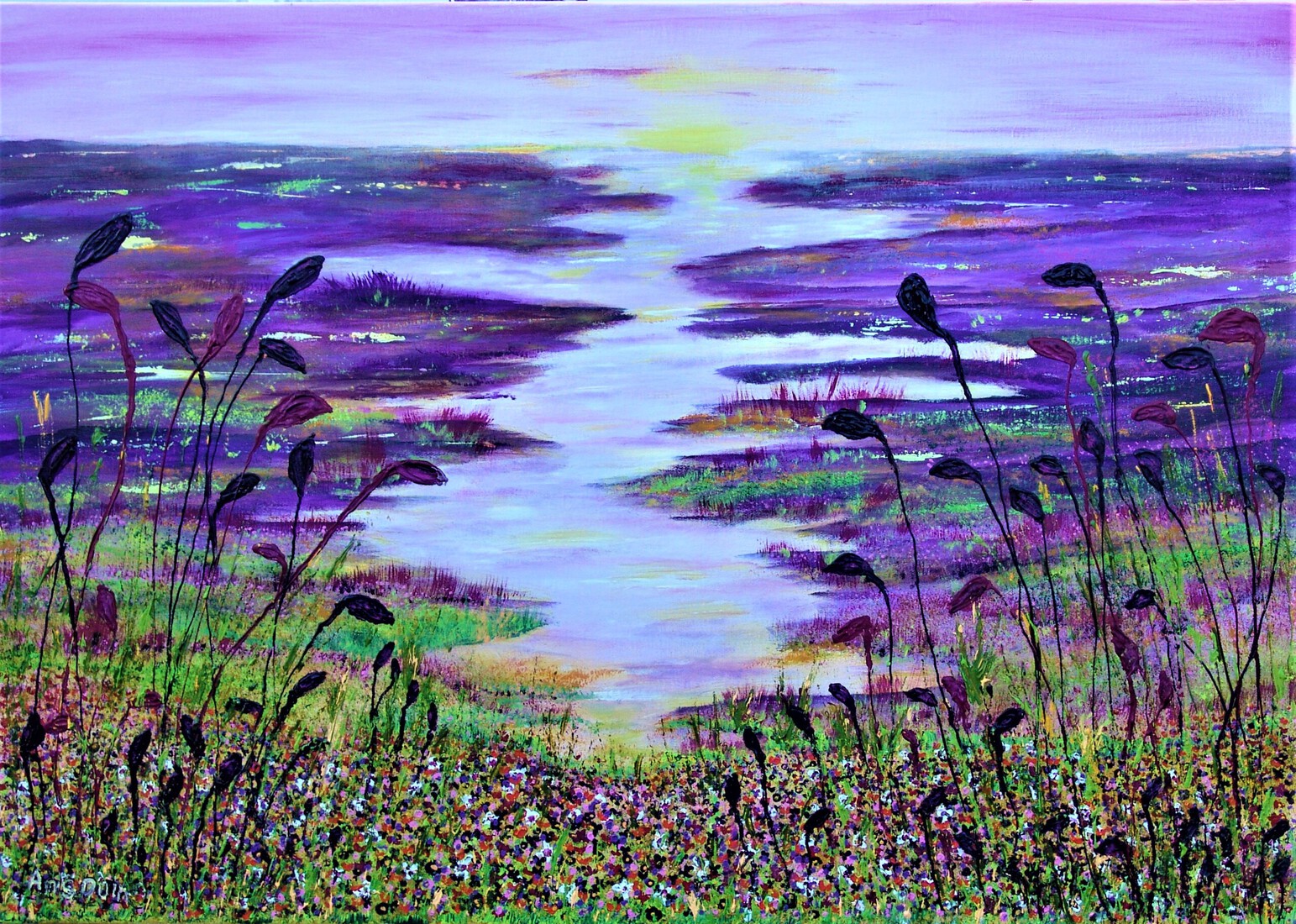 70 x 100 x 3 cm, © 2021, prijs op aanvraag
Tweedimensionaal | Schilderkunst | Acryl | Op doek
Getoond op Tiny's Galerie te Lelystad.

Purple morning dreams, painted with dark purple colours. Flowers on the foreground and a beautifull path of water to the horizon. Could be an eyecatcher on your wall. Free shipping in the Netherlands. For other countries please contact me. Worldwide shipment!
Te zien/te koop: Tiny's gallerie te Lelystad. 17/12/2021 tijdelijk niet beschikbaar, neemt u s.v.p. contact op bij interesse per mail.