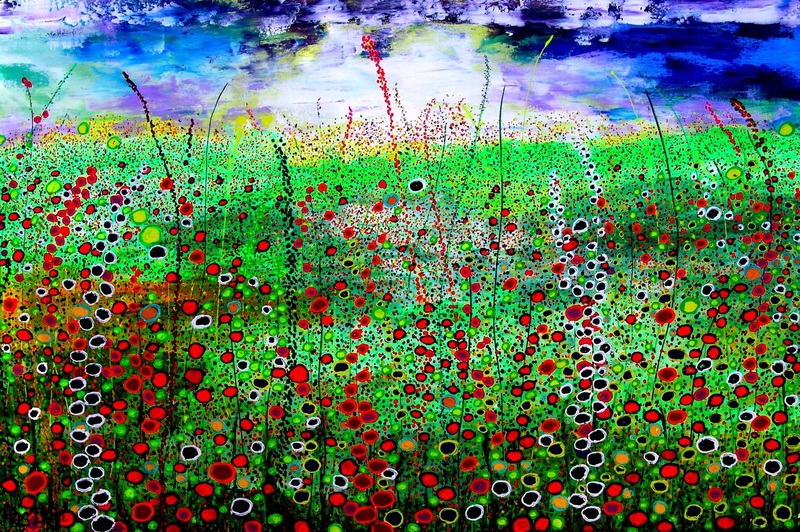 80 x 120 x 3 cm, © 2017, verkocht
Tweedimensionaal | Schilderkunst | Acryl | Op doek
Getoond op Tiny's Galerie te Lelystad.

Dancing in the wind, colorful painting with hundreds of small flowers, painted with acrylic on linen and finished with varnish to preserve the bright colors. Including hanging work, painted sides, does not need a frame. Free delivery within the Netherlands.
Sold by Tiny's Gallery, Lelystad..