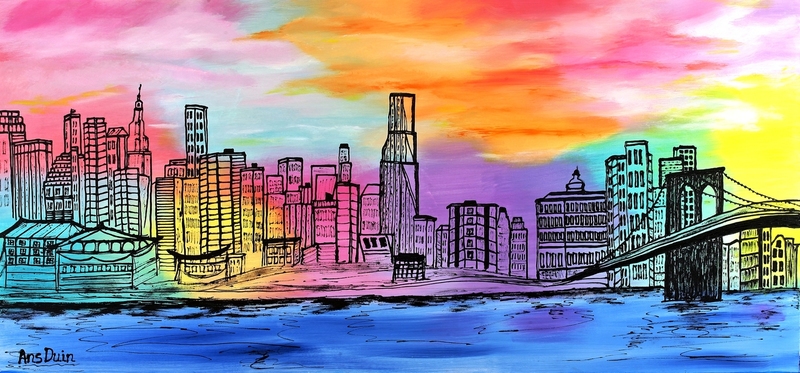 75 x 160 x 3 cm, © 2018, prijs op aanvraag
Tweedimensionaal | Schilderkunst | Acryl | Op doek
Getoond op Gallery at home AnsDuinArt

Colourfull New York in beauutifull colours painted on linen, sides also painted, no need for a list. Perfect size for above the couch. 160 x 75 cm. No costs for sending in the Netherlands.